Saturday, June 4, 2022
10:00 a.m. – Gates open to carnival fun!
10:30 a.m. – Agility performance by K9 Central
12:00 p.m. – Dock Diving Demo by K9 Central
1:00 p.m. – The Great Eleanor Performs in the Ring
1:30 p.m. – Book Reading at Pandemonium booth
2:00 p.m. – Agility Performance by K9 Central
3:00 p.m. – Dock Diving Demo by K9 Central
3:30 p.m. – Silent Auction Closes
Tickets are available for purchase the day of the event and are 1 for $2, 3 for $5, or 10 for $10.
Entry into the event is by donation.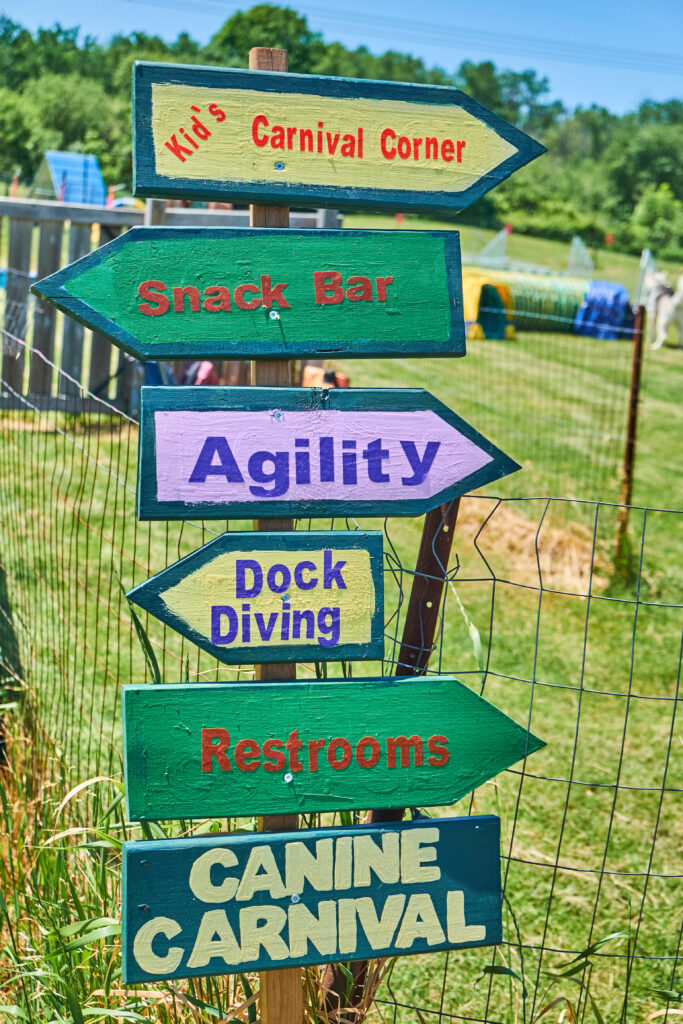 Kid-Friendly Activities
Kid-friendly activities are approximately 2 tickets each.
Bean Bag Toss
Ring Toss
Burger Builder
Mini Golf
Basketball
Axe Throwing
Duck Draw
Football/Baseball
Adult Focused Activities
Raffle (draw taking place at 3:30 p.m.)
50/50
Paw painting ($10)
Shopping at our vendor bazaar
Activities for our Canine Pals
Dock diving
Weight pulling
Woof Jocks
K9 fit
Snack Bar
Make it a Meal
Choose your own main, a beverage, and a snack ($7)
Mains
Hamburgers ($5)
Veggie Burgers ($5)
Peameal on a Bun ($5)
Hotdogs ($4)
Add cheese: ($1), Add peameal ($2)
Beverages
Pop ($2)
Juice ($2)
Water ($1)
Snacks
Chocolate Bars ($1)
Chips ($1)
Bake Sale
Items by donation!