Mark your calendar! HBR always has exciting events coming up!
---
Events in June 2022
Mon

Monday

Tue

Tuesday

Wed

Wednesday

Thu

Thursday

Fri

Friday

Sat

Saturday

Sun

Sunday

May 30, 2022

May 31, 2022

June 1, 2022

June 2, 2022

June 3, 2022

June 4, 2022

(1 event)

Homeward Bound Pet Rescue's Annual Canine Carnival is back in action!

Join us on June 4, 2022 at K9 Central between 10:00 a.m. - 4:00 p.m. for a fun-filled day in support of Homeward Bound.

Back again this year, we have the following activities planned:

Canine dock diving in an outdoor pool
Agility demonstrations and trials
K9 fit workouts
Weight pulling
Raffle
Carnival games
Snack bar
Plus, many vendors to meet your shopping needs (including two and four-legged friends!)

Canines of all kinds are invited to try agility activities or dock diving in K9 Central's large outdoor pool; or, maybe they want a good workout on a treadmill and some spa-like pampering! And, they won't want you to forget to visit our vendors, many of whom offer a variety of dog treats, wellness options or accessories.

Small family members of the 2-legged variety should check out Kid's Carnival Corner for games and prizes and all sorts of fun. And, for the more "experienced" family members, vendors will offer a variety of things for you, too! Our rescue raffle and 50/50 tickets will be available until 3:30 p.m. and have some pretty great stuff up for grabs.

Admission is covered by donation, with all proceeds going towards Vet costs for canines in our care. 

Interested in becoming a vendor? Please email sarah@homewardboundrescue.ca 

June 5, 2022

June 6, 2022

June 7, 2022

June 8, 2022

June 9, 2022

June 10, 2022

June 11, 2022

June 12, 2022

June 13, 2022

June 14, 2022

June 15, 2022

June 16, 2022

June 17, 2022

June 18, 2022

June 19, 2022

June 20, 2022

June 21, 2022

June 22, 2022

June 23, 2022

June 24, 2022

June 25, 2022

June 26, 2022

June 27, 2022

June 28, 2022

June 29, 2022

June 30, 2022

July 1, 2022

July 2, 2022

July 3, 2022
---
Volunteer Appreciation Celebration!
At HBR, we truly appreciate our amazing volunteers! Without you, we could not save as many dogs as we do!
We had a terrific time celebrating on a Mexican Fiesta Theme…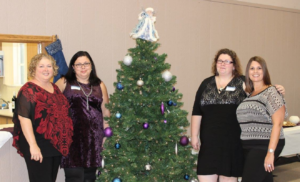 Pictured above, (L to R) Lorelei Downes, Shannon Long, Jana Osbourne, and Tammy Harper at the Homeward Bound Art Auction.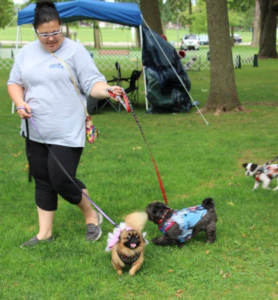 Shannon Long escorts HBR Alum 'Sophie' and brother 'Louis' to the runway for their modelling debut at the First HBR Canine Carnival.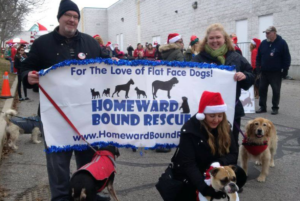 Darren Locke, Lorelei Downes and Tara Colby walked with Lola, Callaway
and HBR's Delcie in the Courtice Santa Claus Parade.
"Who rescued who?" we often ask….
Below, Homeward Bound Rescue alum 'Archie' is picture with his
foster/adoptive mom Michelle Courchaine Jones.  Happy tails Archie!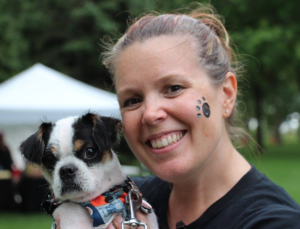 Whether you choose to volunteer, attend, or help out behind the scenes, HBR needs you. Bring your energy, positive attitude, and of course, your love for flat faced dogs.
Homeward Bound Rescue needs YOU!