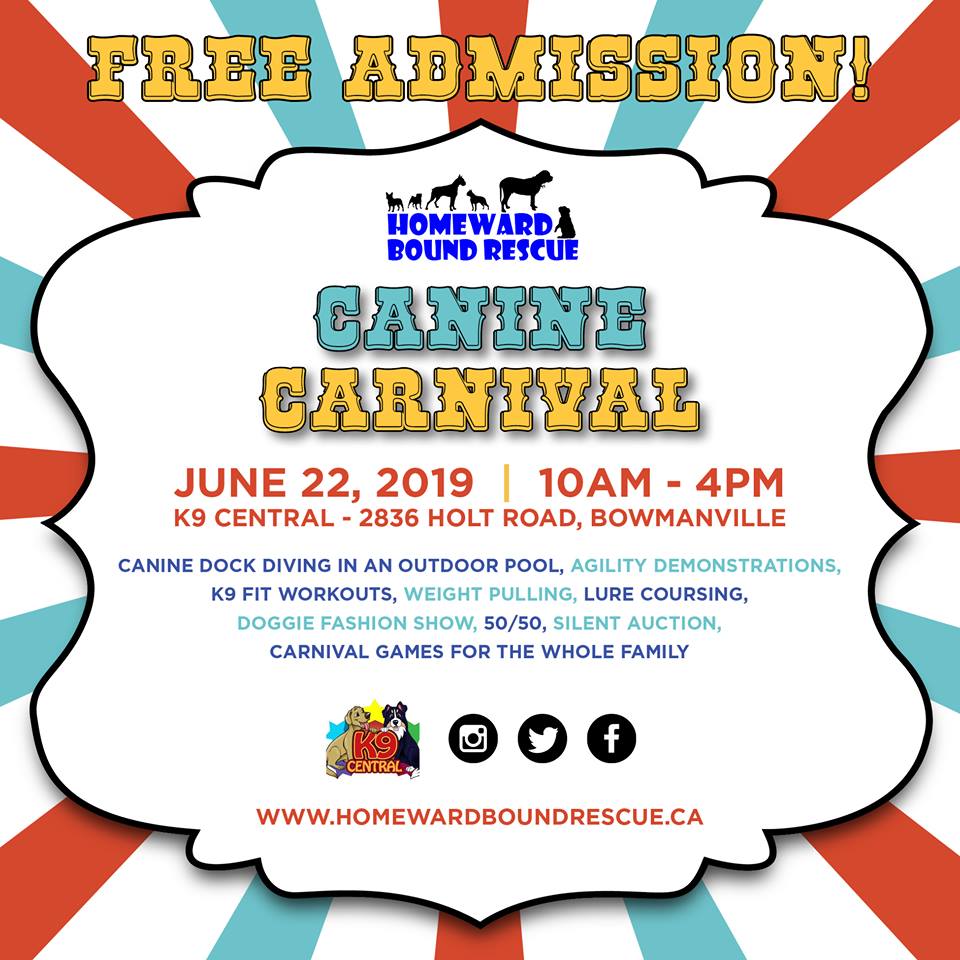 Did you know Homeward Bound hosts a carnival each year for you and your family, including furry family members? Admission to carnival is free and there's something for everyone to enjoy.
New this year, the Canine carnival offers a snack bar with all of your carnival favourites with all proceeds going toward the veterinary costs of the fosters of Homeward Bound Rescue. You can have your pup's paw painted in a flower canvas or perhaps try out a caricature.
Canines of all kinds are invited to try agility activities or dock diving in K9 Central's large outdoor pool; or, maybe s/he wants a good workout on a treadmill and some spa-like pampering as offered by K9 Fit and K9 in Motion Wellness! And, s/he won't want you to forget to visit our vendors, many of whom offer a variety of dog treats, wellness option or accessories.
Small family members of the 2-legged variety should check out Kid's Carnival Corner for games and prizes and all sorts of fun. And, for the more "experienced" family members, vendors will offer a variety of things for you, too! We have everything from funeral planning to leggings. Our rescue raffle and 50/50 tickets will be available until 3:30 and have some pretty great stuff up for grabs.
For more information about our Canine Carnival, vendors, partners and stuff to do, please check out the carnival tab along the top of this webpage!