One of the MOST rewarding volunteer jobs for any rescue group is fostering. You get to care for the dog and watch him/her bloom into a star and get adopted by a perfect family!
---

Ever wanted to receive boundless love and save a life at the same time?
Become an HBR Foster!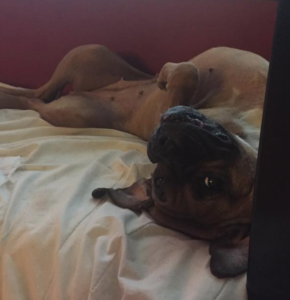 Homeward Bound Rescue helps dogs in need to find their way to a Forever Home. At HBR, our goal is to ensure that dogs in need receive consistent love and care, and become socialized while awaiting adoption.  For the past 10 years, we have found loving, forever homes for many dogs who have experienced unfortunate situations.  Our Fosters are a crucial piece in the Adoption Process. It is through our Fosters that our dogs learn to trust, receive appropriate training and socialization, and live as a part of a family while awaiting adoption.
Do you have room in your heart or home for a Foster? Perhaps you are looking to add to the family, or make a difference for a dog in need? Perhaps you have recently lost a pet, and your current pets miss the socialization? We are always looking for loving homes like yours.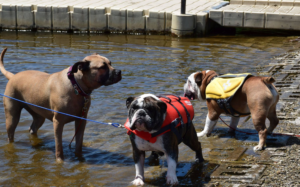 Some of the responsibilities include:
Assist with training such as socialization, house training, obedience and manners. Your efforts will help the foster dog become adoptable and successful in their forever home.
Evaluating the dog to assist HBR in matching them to the perfect most suitable forever home.
Take your foster dog to the vet when required, for check ups or surgery. (HBR covers ALL vet costs through our designated Veterinarians.)
Attend functions and HBR meet ups when possible.
Receive ongoing support from our volunteers.
Care for the foster dog in accordance to our foster agreement.
If possible we hope that our fosters can provide food for the dog while in their care, however we often receive food and treat donations from local stores, and if so we will be happy to provide some for the foster dog!
Please note that you must be 21 years or older to be a foster parent.