Want to help a dog in need?
---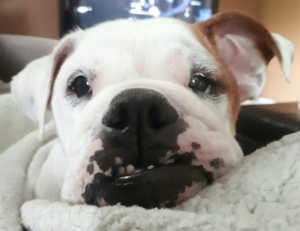 Fundraising, shows and events
Come out to our events and help showcase our adoptable dogs! Tell people why adopting a dog is an awesome opportunity. Help the public become familiar with our rescue and the work we do: from the surrender of the dog, to the foster and veterinary care and finally to being adoptable. Oh yes, and we like to have fun.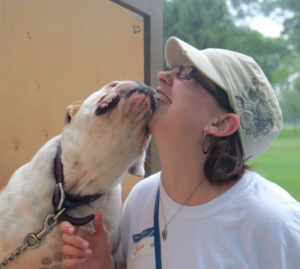 Telephone/Zoom Volunteers
Like to talk with new people? Our phone/zoom interviewers play a key role in ensuring that new foster or forever homes are the right fit for the unique needs of our dogs. We want to be certain that where our dogs go is awesome and we want to get to know the people on the other end. The home assessment is a vital part of our process. We have a form for you to fill out which guides you on questions to ask and things to look for, and then it gets sent back to us for review.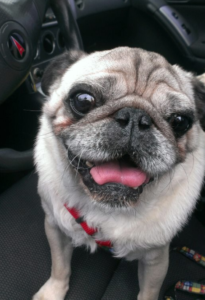 Transportation Volunteers
Like to drive? Then 'Transportation' will suit you! We need people to help us get our dogs to where they need to be. That includes picking them up and taking them to and from our events, vet trips, getting all 'spiffed up' at the groomers and taking them to their foster homes. Our foster homes are located all over the province; some transport runs are short drives and others are quite the 'road trip'. And, you can see below in this photo of a food pick up from 'Welcome Feeds', there are many transportation opportunities for those who love a good 'road trip'!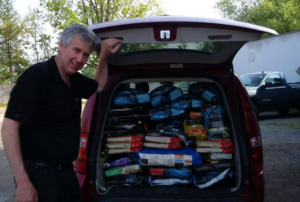 Fostering
Love dogs? Want to help them flourish into the best that they can be? Then fostering is for you! You will effectively be saving a dogs life by taking them into your home and showing them what the 'good life' is all about. You will treat this dog as if it were your own. Some of our dogs need training, right from 'square one' basics, others need to learn to trust a human, some just need love and attention. Each dog comes to us with a different story to tell. Will you be the one to help a dog find it's forever home? Our fosters can attest to the fact that there's nothing more rewarding than caring for a foster and watching their dreams of a 'Forever Home' come true.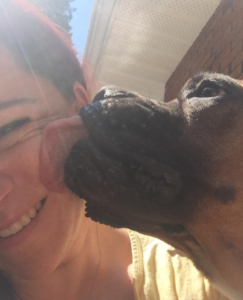 ---
Thank you to all our generous volunteers and supporters, without your help we could not help the dogs we do!