Mark your calendar! HBR always has exciting events coming up!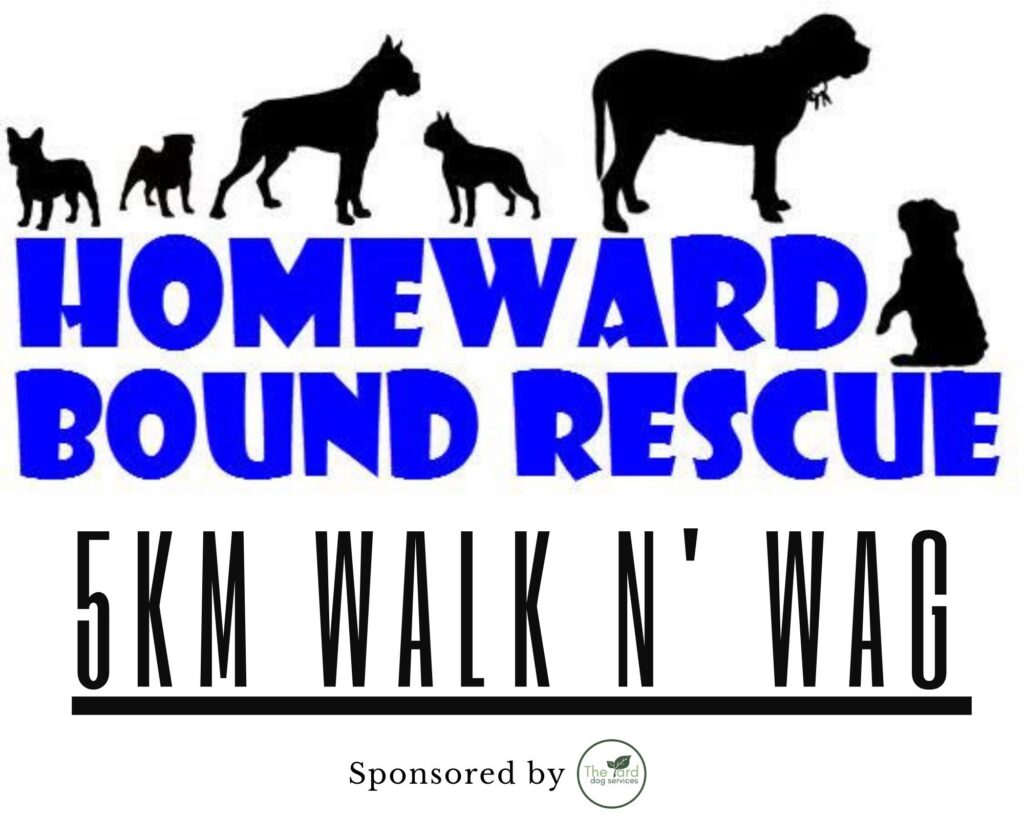 Bring your dog and join The Yard Dog Services in supporting Homeward Bound Rescue at the first annual 5K Walk N' Wag! Register here and take in the beauty of Barrie's waterfront while raising money for our furry foster friends!
When: Sunday, September 25th, 2022 @ 10 am
Where: Allandale Station Park, Barrie ON
Walking Options: 3km or 5km route
Prizes include: Dog bandana, Homeward Bound Rescue keychain (after $25 raised), walk t-shirts (after $75) and more! But, prize amounts are limited so register early and get those donations in!
Don't delay. Register now at 5K Walk N' Wag!
Can't Walk? Pledge a Walker and their "Wagger"!
Select "Donate" at Walk N' Wag to pledge a team, a walker or generally support the event!
Seldom do we take in a dog who requires no medical care. When we take in a dog, we take on the responsibility of their medical needs as well as their daily care. In 2021, Homeward Bound Rescue spent more than $90,000 on veterinary bills for the 78 dogs who came into the foster care program. Caring for a pet can be a costly venture, and every dog lover needs to be prepared for a health crisis. In rescue, as in life, there are no guarantees.
The average food and medical costs for a dog in care, may range from $60-$100, depending if there are ongoing medications or a particular diet such as 'Raw' food.
Vetting costs on intake may be particularly high, due to urgent medical needs, untreated or neglected conditions. According to the Ontario SPCA, the average cost of dog ownership is $2900 in the first year, which includes spay/neuter, deworming, heart worm treatment and all necessary vaccinations (from ontariospca.ca). While many of our dogs are adults when they come into care, they have often had lapsed care of preexisting conditions or neglected care, which drives up veterinary care costs considerably.
Your donation at Walk N' Wag will help cover these costs and allow Homeward Bound Rescue to keep saving flat faces!

---
Events in December 2022
Mon

Monday

Tue

Tuesday

Wed

Wednesday

Thu

Thursday

Fri

Friday

Sat

Saturday

Sun

Sunday

November 28, 2022

November 29, 2022

November 30, 2022

December 1, 2022

December 2, 2022

December 3, 2022

December 4, 2022

December 5, 2022

December 6, 2022

December 7, 2022

December 8, 2022

December 9, 2022

December 10, 2022

December 11, 2022

December 12, 2022

December 13, 2022

December 14, 2022

December 15, 2022

December 16, 2022

December 17, 2022

December 18, 2022

December 19, 2022

December 20, 2022

December 21, 2022

December 22, 2022

December 23, 2022

December 24, 2022

December 25, 2022

December 26, 2022

December 27, 2022

December 28, 2022

December 29, 2022

December 30, 2022

December 31, 2022

January 1, 2023
---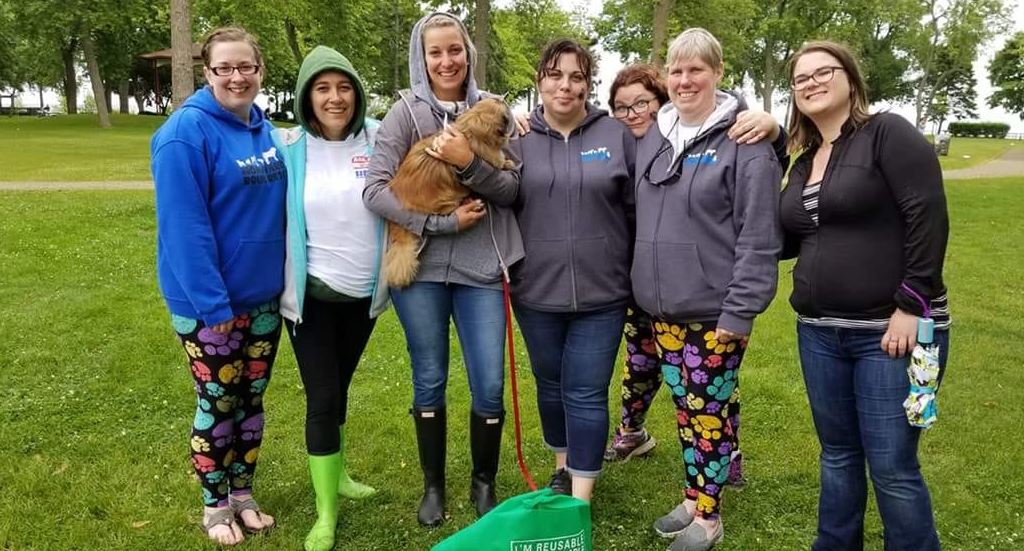 Volunteer Appreciation Celebration!
At HBR, we truly appreciate our amazing volunteers! Without you, we could not save as many dogs as we do!
We had a terrific time celebrating on a Mexican Fiesta Theme…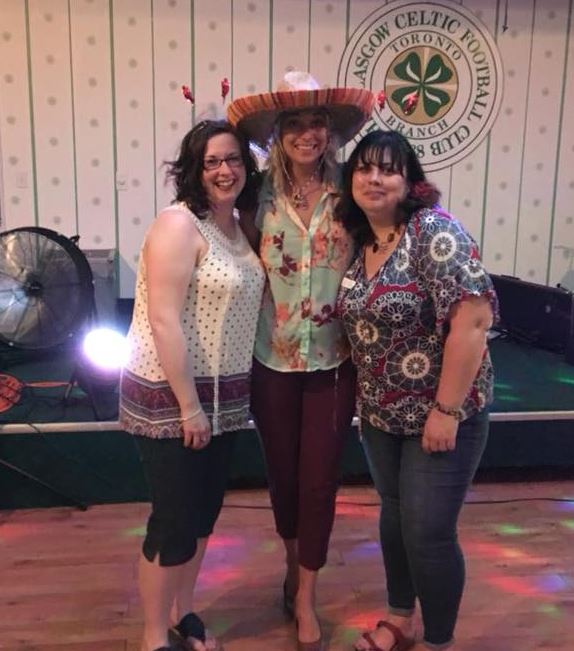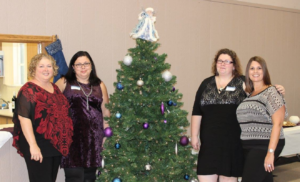 Pictured above, (L to R) Lorelei Downes, Shannon Long, Jana Osbourne, and Tammy Harper at the Homeward Bound Art Auction.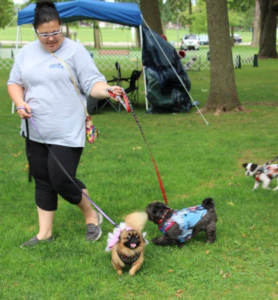 Shannon Long escorts HBR Alum 'Sophie' and brother 'Louis' to the runway for their modelling debut at the First HBR Canine Carnival.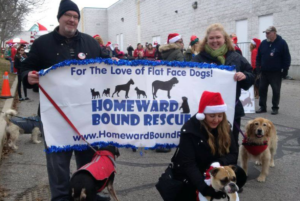 Darren Locke, Lorelei Downes and Tara Colby walked with Lola, Callaway
and HBR's Delcie in the Courtice Santa Claus Parade.
"Who rescued who?" we often ask….
Below, Homeward Bound Rescue alum 'Archie' is picture with his
foster/adoptive mom Michelle Courchaine Jones. Happy tails Archie!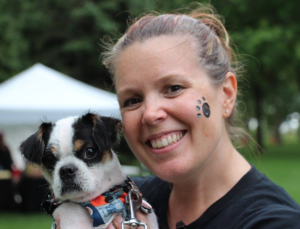 Whether you choose to volunteer, attend, or help out behind the scenes, HBR needs you. Bring your energy, positive attitude, and of course, your love for flat faced dogs.
Homeward Bound Rescue needs YOU!