Homeward Bound Pet Rescue's Annual Canine Carnival is back in action!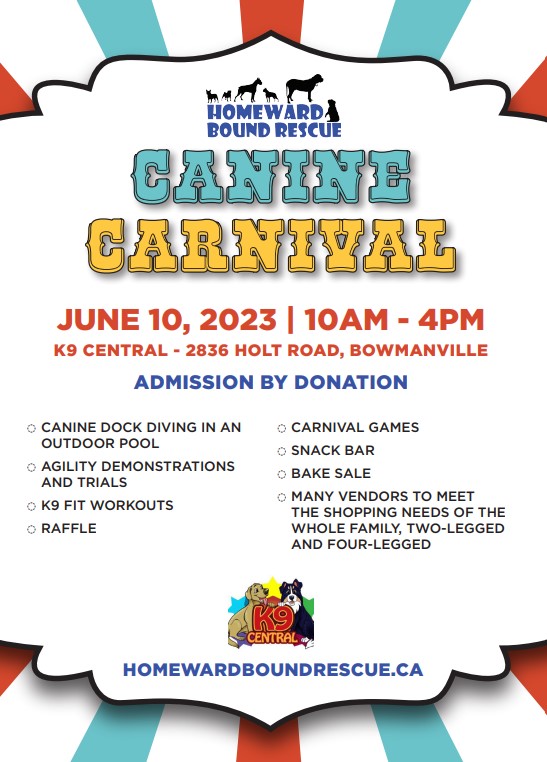 Join us on June 10, 2023 at K9 Central between 10:00 a.m. – 4:00 p.m. for a fun-filled day in support of Homeward Bound.
Back again this year, we have the following activities planned:
Canine dock diving in an outdoor pool
Agility demonstrations and trials
K9 fit workouts
Carnival games
Snack bar
Bake sale
Plus, many vendors to meet your shopping needs (including two and four-legged friends!)
Canines of all kinds are invited to try agility activities or dock diving in K9 Central's large outdoor pool; or, maybe they want a good workout on a treadmill and some spa-like pampering! And, they won't want you to forget to visit our vendors, many of whom offer a variety of dog treats, wellness options or accessories.
Small family members of the 2-legged variety should check out Kid's Carnival Corner for games and prizes and all sorts of fun. And, for the more "experienced" family members, vendors will offer a variety of things for you, too!
Admission is covered by donation, with all proceeds going towards Vet costs for canines in our care.
Interested in becoming a vendor? Please email [email protected]