Mark your calendar! HBR always has exciting events coming up!
---
The week's events
Mon

Monday

Tue

Tuesday

Wed

Wednesday

Thu

Thursday

Fri

Friday

Sat

Saturday

Sun

Sunday

August 8, 2022

August 9, 2022

August 10, 2022

August 11, 2022

August 12, 2022

August 13, 2022

August 14, 2022
---
Volunteer Appreciation Celebration!
At HBR, we truly appreciate our amazing volunteers! Without you, we could not save as many dogs as we do!
We had a terrific time celebrating on a Mexican Fiesta Theme…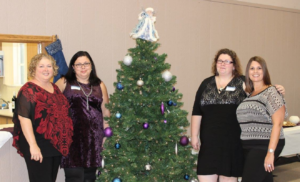 Pictured above, (L to R) Lorelei Downes, Shannon Long, Jana Osbourne, and Tammy Harper at the Homeward Bound Art Auction.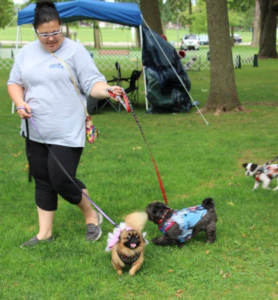 Shannon Long escorts HBR Alum 'Sophie' and brother 'Louis' to the runway for their modelling debut at the First HBR Canine Carnival.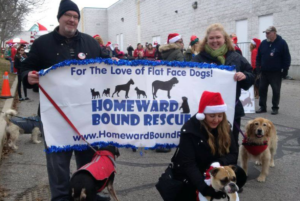 Darren Locke, Lorelei Downes and Tara Colby walked with Lola, Callaway
and HBR's Delcie in the Courtice Santa Claus Parade.
"Who rescued who?" we often ask….
Below, Homeward Bound Rescue alum 'Archie' is picture with his
foster/adoptive mom Michelle Courchaine Jones.  Happy tails Archie!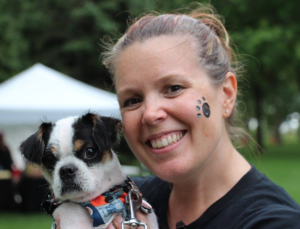 Whether you choose to volunteer, attend, or help out behind the scenes, HBR needs you. Bring your energy, positive attitude, and of course, your love for flat faced dogs.
Homeward Bound Rescue needs YOU!