Congratulatons to HAZEL on her recent adoption! We are so happy for you and wish you all the best with your new fur brother, Fletcher!
Many thanks to Tania for fostering her and helping her find her forever home!!!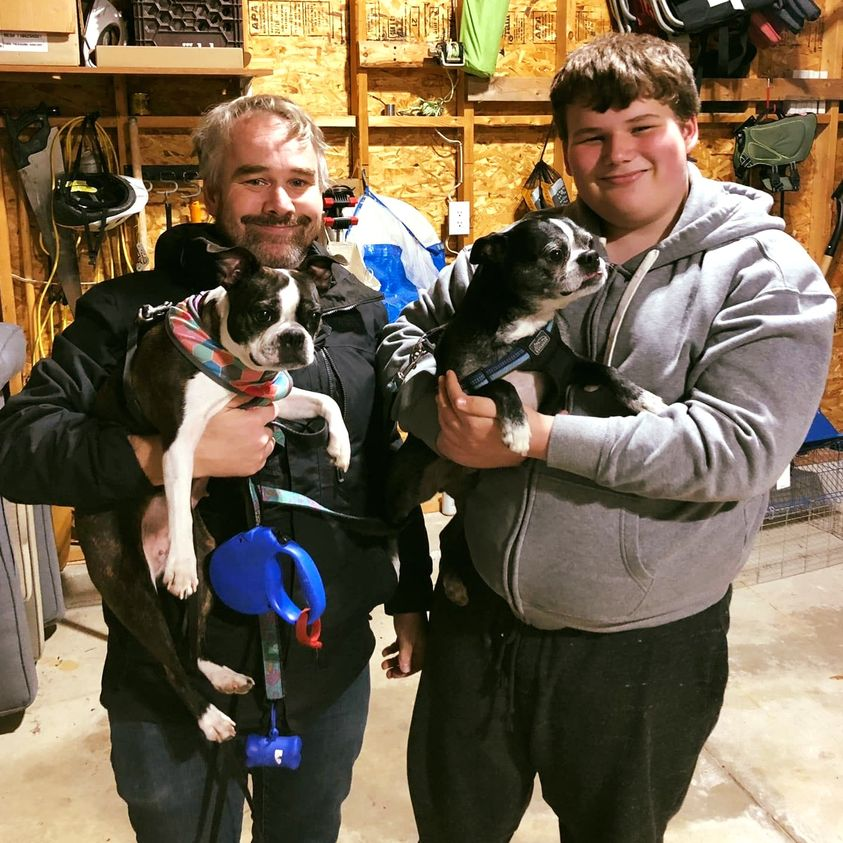 If you are interested in adoption, please visit this link to see our available dogs.
Please join us in welcoming beautiful Romy the Boxer to the HBR foster program this week. Romy was given to us by a reputable breeder who asked for help in finding her the most perfect retirement home. Romy has been extremely well loved and looked after – can you believe she is SIX?! Almost 7

Huge shout out to superstar volunteer Ryan for braving the snow storm this week to make sure she got brought into care safely.
Romy will be spayed and fully vetted in the coming weeks before becoming available for adoption.
Keep your eyes on our Facebook page and website www.homewardboundrescue.ca for updates as Romy settles in.